Chapter Links
Chapter links updated: 2017-05-12
Home Page
Go to Home Page
Outings & Events
Outing Calendar
Frequent Trip Meet Location
Outing Reviews
Ratings: Hike & Kayak
Outing Leader Bios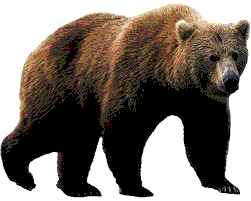 Bearproof Containers
Trip Leader Input
Fire Tower challenge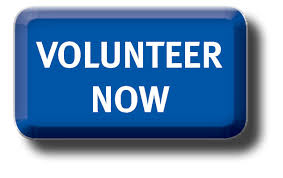 Click on the above button to become a chapter volunteer!
Potluck Signup
Click on the Email icon to be added to

our email list or Opt Out of newsletter postal delivery.
Chapter News
Updated: 2017-05-11

May - July 2017 Newsletter is Available Online!
View

Wed May 17 - ADK Fire Tower Challenge Historical Perspective
at 7pm Crandall Lib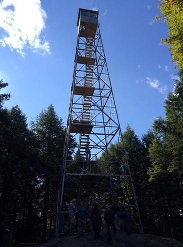 Everyone enjoys the views from the cab of a fire tower, but why are they there in the first place? Please join Laurie Rankin, Director of the NYS Chapter of the Forest Fire Lookout Association for an in depth look at why fire towers were placed on so many of the mountaintops in the Adirondacks.
For more info:
View

DEC has Closed the Wakely Mountain Trail Until Further Notice!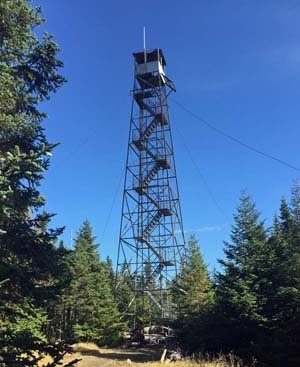 The New York State Department of Environmental Conservation (DEC) has closed the Wakely Mountain Trail until further notice due to safety concerns with the Wakely Mountain Fire Tower.
"The fire tower was closed to public access in December 2016 due to structural deficiencies," and announcement from the state agency said. "The condition of the tower has worsened and it is possible the tower may collapse in heavy winds."
DEC is closing the trail to prevent injuries to visitors if the fire tower collapses. The agency's announcement said repairs will be undertaken as soon as possible to prevent the collapse of the fire tower.

Spring Mud Season Alert: Stay below 3,000 ft from May to Mid June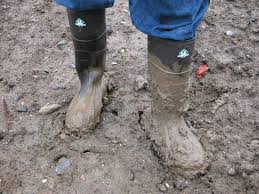 During spring mud season, trails are particularly vulnerable to erosion. The spring thaw creates mud that penetrates much deeper into the soil than the surface mud created by summer rains, and trails are thus more easily damaged by hikers' boots.
The New York State Department of Environmental Conservation institutes a voluntary trail closure in the Eastern High Peaks during this time of year that asks hikers to refrain from traveling above 3,000 feet.

DEC Notice: Mt Adams Fire Tower has been damaged by ice wind!
The top landing on the Mt Adams Fire Tower has been damaged by ice wind. Fencing and railings were broken off and the tower stairs and landings are slippery.
Please do not attempt to go into the tower cab or onto the top landing with the broken fencing.
Work will be planned to fix this in 2017.

DEC Notice: Spruce Mountain Fire Tower - Stay off private property
A dirt road ascends Spruce Mountain from the side of the mountain opposite the hiking trail. It leads to the Saratoga County communications building just below the fire tower. This road is on private property and is not accessible to the public. It is extremely important that we always respect the rights of property owners. Please do not use this road.

Fire Tower Challenge Merchandise is Available for Purchase.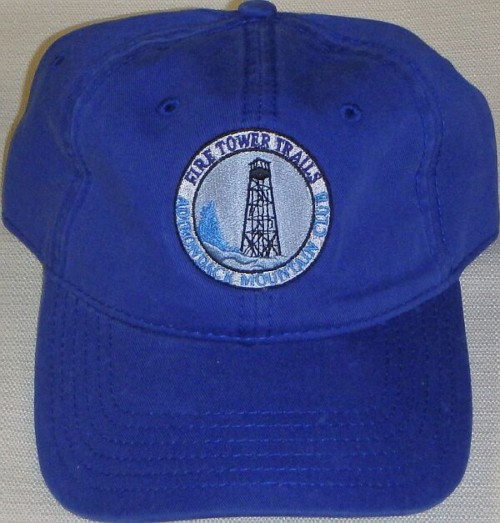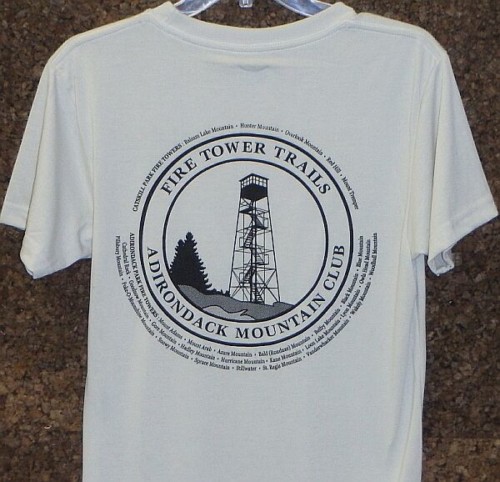 FTC Hats and T-Shirts
can be purchased at ADK Headquarters located at 814 Goggins Road in Lake George off Northway Exit 21. Will make a great Christmas or birthday gift.
Purchase online at:
adk.org/product-category/clothing

Steve Lashomb - Young Members Chair for our chapter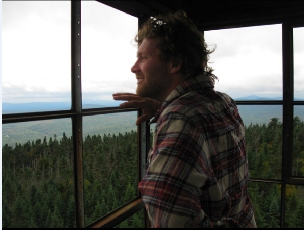 Steve graduated from SUNY Potsdam with a concentration in Environmental Studies. His first job out of college was an AmeriCorps internship as a trailworker throughout the Adirondacks for the Student Conservation Association. Since then, he has been working for environmentally based non-profits, forestry companies and renewable energy companies. He currently works as a Solar Energy Consultant for SolarCity. Between his college studies and recent work experience he has developed a tremendous love for the outdoors that has evolved into a dedication to protect and conserve our natural resources.
His goal as Chair of the Young Members Committee is to engage students from local colleges to participate with the committee which will teach about non-profit management and the roles of committees within organizations. He is a believer in the importance of environmental education. Education is the key to shaping the young minds of the world's future environmental leaders.

Advocacy for Protection of Queensbury's Big Cedar Swamp
The Big Cedar Swamp is a 900+ acre Class I wetland located in the Town of Queensbury, between Quaker Road and the Warren County Airport, which is home to a diverse wildlife population, including several "Species of Special Concern", a large, well-preserved, northern white cedar swamp, and a globally rare marl fen, which is one of less than ten such habitats in the world. It is listed as a "Regional Priority Conservation Project" in the New York State Open Space Conservation Plan.
More Information
Town Board Letter
Town Board Report

DEC Announces Opening of Trail, Fire Tower on Spruce Mtn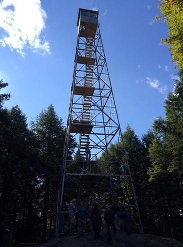 On October 7, 2015, the NYS Department of Environmental Conservation (DEC) held a celebration for a long awaited opening of Spruce Mountain's new trail and rehabilitated fire tower. The "unlacing" ceremony took place at the bottom of the fire tower with two hiking shoes cleverly tied together across the first set of stairs. The DEC Region 5 Director, Bob Stegemann, Neil Woodworth of ADK and other involved partners untied the shoelaces to make it official.
For more info:
View Press Release
or
View Tower Details

Make Suggestions to Add Smart Phone Apps to Web Site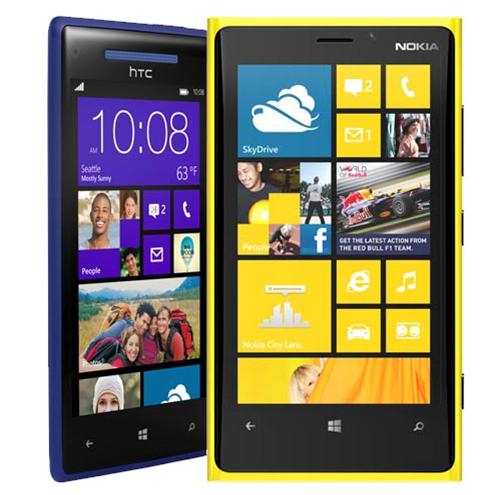 Have you found an app that you like and think other ADKrs might want to check out? If so, send the app name to
newsletter@adk-gfs.org
and we'll add it to our web site and newsletter if it appears to be of interest to members.
Notice the
Smart Phone Apps
link added to the Chapter Links

ADK Mountain Club needs good participation for Supervised Volunteer Trails Program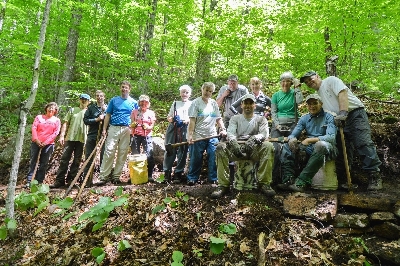 Since 1986, the Adirondack Mountain Club (ADK) has been hosting volunteers to participate in trail projects. In that time, over 10,000 volunteers took part in maintaining the trails of the Adirondack Park. Our volunteer trails program is not just about the trails though, it's also about the people that maintain them. I can say with confidence that all 10,000+ volunteers who participated in ADK's volunteer trails program left with a sense of stewardship for the Adirondacks. They know firsthand how much hard work it takes, and how rewarding it is, to keep our Adirondack trail system in tip-top shape.
It is going to be a tall order to fill all of these projects. For this expansion to be possible in the future we need good participation. Your help would mean 10,000 more great experiences, a more pleasant hiking adventure and the protection of wild areas along trail corridors.
We have several scholarship opportunities available for our High School Volunteer Program. These scholarships would cover the cost of our participation fee. Our newest addition is the ADK Woods Woman Scholarship. This scholarship is available to a high school aged woman who wants to participate in a volunteer trail project.
For more information:
Details

Help with Recreation Planning as member of multi-chapter group?
ADK is forming a Recreation Working Group to help the chapters with subjects such as trip leader training, assisting in the planning of annual/seasonal outings, and best practices: what chapters do well and could share with other chapters.
We would like to have members (this is not a formal committee) from several different chapters, with around 10 people. We will eventually have an annual face-to-face meeting (location to be determined), as well as the occasional conference call. Some of our work will also be done via e-mail.
If you are interested in participating, please contact Bob Van Hise at (716) 628-0355 or at
adkpaddles.bvh@gmail.com

Your Chapter Needs Some Good Volunteers!
As a way to develop a listing of chapter members that want to help out with the chapter, a volunteer request form has been developed. Please complete the volunteer form indicating your areas of interest and a member of the executive committee will get back to you to discuss the next steps.
The form is located in the Chapter Links under "Chapter Information Forms & Guidelines" or the link:
Volunteer Request Form
Contact Laura Fiske at 518-884-0345 or email
chapterchair@adk-gfs.org

Fill out report if you hiked Pharaoh Lake Wilderness Area
Details

Reminder: Include your email address when renewing membership!
We receive membership information bimonthly and update our membership list with your info! You may renew your ADK membership online by clicking on:
Renew Online!
- Make sure to select "Glens Falls Saratoga" as your chapter!
You may also update your email address by clicking on the Email Icon.