Hunting Season is underway!
Wearing a blaze-orange vest, jacket, hat, or pack cover is one of the most important things you can do to stay visible to hunters. If you do not have blaze-orange clothing items, then bright colors (such as yellow) will help. Steer clear of wearing earth-tones and white.

Welcome Wayne Richter as our Chapter's New Outings Chair
With his daughter through high school, Wayne returned to hiking in a big way, becoming a 46er a few years ago. Along the way, he began participating in club hikes, and soon took the next step to become a leader. Wayne is now working on the winter 46 and is looking forward to helping others enjoy the trail as Outings Chair.
To view Wayne's biography go to the
Leader Biographies
page.

Seeking applicants in the 11 to 17 age group to sponsor for 2014 summer camp season
The Glens Falls-Saratoga Chapter of the Adirondack Mountain Club is presently seeking applicants in the 11 to 17 age group to sponsor for the 2014 summer camp season. The chapter pays the $350 fee for selected youths to spend a week at either of DEC's environmental camps, Colby near Saranac Lake or Pack Forest just above Warrensburg. For those who prefer a more rugged experience which includes five days out in the foods with hands-on experience learning the ins and outs of trail maintenance, ADK's headquarters its own Teen Trail program.
Selected applicants here will have a choice of five possible locations which in the past have included the High Peaks area, portions of the Northville-Placid Trail and the Lake George area, though several other areas fall into consideration dependent upon need. Again, the GF-S Chapter will cover the cost to participate.
Those interested may go to the link
Education Department
to read more about these camp programs and to download applications and receive contact information. DEC applications must be in by December 31st as DEC is opening up its registration come mid-January and acceptance will be on a first come, first serve basis.

Winter Weekend at Wiezel cabin for ADK-GFS Winter Weekend 2014 is Feb 8-10.
We are again renting the Wiezel cabin for the Glens Falls - Saratoga Chapter of ADK for our winter weekend 2014! Reservations have been filled and there are 3 on the wait list.

Winter Mountaineering School running Jan 31 - Feb 6 (Deadline: Jan 15)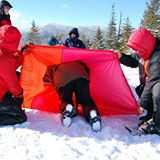 The ADK Winter Mountaineering School has been sponsored for over 50 years by ADK to promote enjoyable and successful winter mountaineering and camping through a learn-by-doing approach.
Past participants have included three season hikers and backpackers looking to expand their skills to include winter hiking, backpacking and mountaineering, as well as more experienced skiers, trip leaders and winter mountaineers who are wishing to refine their skills or are looking for some excitement and adventure. Our friendly, experienced, all-volunteer staff; low student-instructor ratio; and pricing make the ADK Winter Mountaineering School the best value in the Northeast for learning winter skills. They offer day trip, weekend backpacking, and weeklong backpacking options.
For more info and reservations click link:
winterschool.org

Report from Jim Schneider on Pharaoh Lake Wilderness Area to NY DEC.
View

Please fill out report if you recently hiked Pharaoh Lake Wilderness Area
Details

Looking to Identify Members for Non Scheduled Hikes?
Go to Classifieds
( Updated 3/1/2013 )

Our Chapter Rents Snowshoes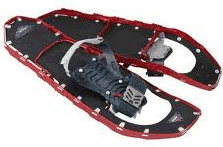 Snowshoes are at ADK Member Services in Lake George. Call 518-668-4447 for reservations and hours. We have two pairs of menís MSR Denali snowshoes, two pairs of women's Tubbs snowshoes and two pairs of children's Tubbs snowshoes.
| | | |
| --- | --- | --- |
| | Weekday | Weekend |
| ADK Member | $10 | $15 |
| Non Member | $13 | $18 |

Reminder: Please include your email address when renewing your membership!
We receive membership information bimonthly and update our membership list with your info!
You may renew your ADK membership online by clicking on:
Renew Online!
- Make sure to select "Glens Falls Saratoga" as your chapter!
You may also update your email address for our Chapter list at any time, using the Email Icon.