Fire Tower Challenge News
Fire Tower Challenge Merchandise is Available for Purchase.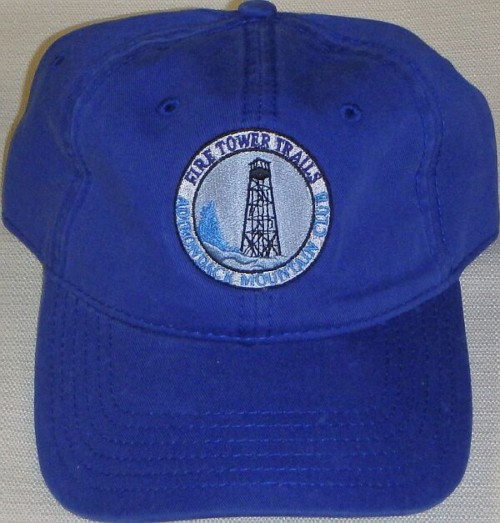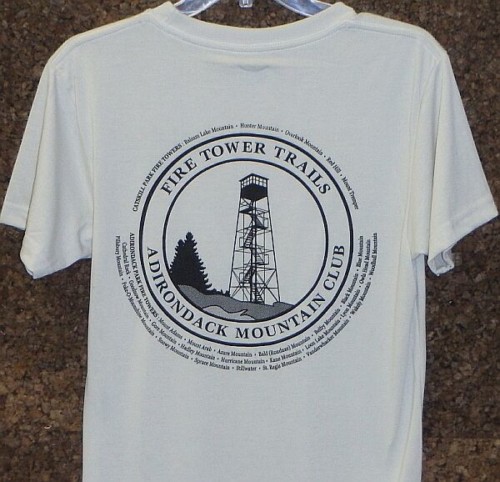 FTC Hats and T-Shirts can be purchased at ADK HQ, 814 Goggins Road in Lake George off of Northway Exit 21. Makes a great gift!
---
Wondering why you should do the Winter Fire Tower Challenge? Jennifer Phoenix did it because, "I hate winter, so I needed something to keep me busy. I figured doing the Winter FTC would be a good way to make the best of winter. It certainly worked!"
Or maybe you want to experience frigid temperatures like Jake Wilde did on Hunter. Jake wrote that Hunter is one of his favorites and most memorable because "thatís where I proposed to my wife (on a different trip) and the weather conditions were very brutal that day. I had never experienced wind gusts so fast that it was pulling the air out of me in the tower. I had to escape the chill by ducking into the outhouse for about 15 minutes to warm up!"
2017-01-25 DEC Notice: Spruce Mountain Fire Tower - Stay off private property!
Spruce Mountain Fire Tower - Stay off private property A dirt road ascends Spruce Mountain from the side of the mountain opposite the hiking trail. It leads to the Saratoga County communications building just below the fire tower. This road is on private property and is not accessible to the public. It is extremely important that we always respect the rights of property owners. Please do not use this road.
2016-December - DEC has Closed the Wakely Mountain Trail Until Further Notice!
"The fire tower was closed to public access in December 2016 due to structural deficiencies" Announcement from the state agency said. "The condition of the tower has worsened and it is possible the tower may collapse in heavy winds."
DEC is closing the trail to prevent injuries to visitors if the fire tower collapses. The agency's announcement said repairs will be undertaken as soon as possible to prevent the collapse of the fire tower.
Wakley Mountain will continue to be included in the Fire Tower Challenge for those that climbed the trail before its closing.
2011-11-02 Update: Loon Lake Mountain included in the Fire Tower Challenge
Effective November 2, 2011
Loon Lake Mountain
in the northern Adirondacks is included in the Fire Tower Challenge and counts toward the 18 Adirondack fire towers. If you have a brochure that does not list this fire tower, please manually add it to the list along with the date of your climb in order to receive credit for this tower. For more info contact: .
ADK Forum - Fire Tower Thread:
View Forum
Facebook Fire Tower Challenge Group:
View Facebook Group
Congratulations to the people who have completed the Fire Tower Challenge:

John Martin - Utica 
Teesha Bapp - Queensbury

The following people are the most recent finishers of the challenge.

Dean Tyrrell Schroon Lake
Filippo LaRosa Chittenango
Romona Fiascheti Rome
Nancie Battaglia Lake Placid
Tracy Gutowski Amsterdam

Congratulations to the people completing the Winter Challenge in a single season:

Jake Wilde Queensbury
Jennifer Phoenix Whitehall

Some statistics - Kathi Noble
Approximately 600 finishers as of January 2011
2012 40 regular finishers, 1 winter & 4 children
2013 33 regular finishers, 3 winter & 2 children
2014 41 regular finishers, 2 winter & 1 child
2015 87 regular finishers, 14 winter & 1 child
2016 109 regular finishers, 6 winter & 1 child
Tim & Kathi Noble
Firetower Correspondents