Fire Tower Challenge News
Fire Tower Challenge Merchandise is Available for Purchase.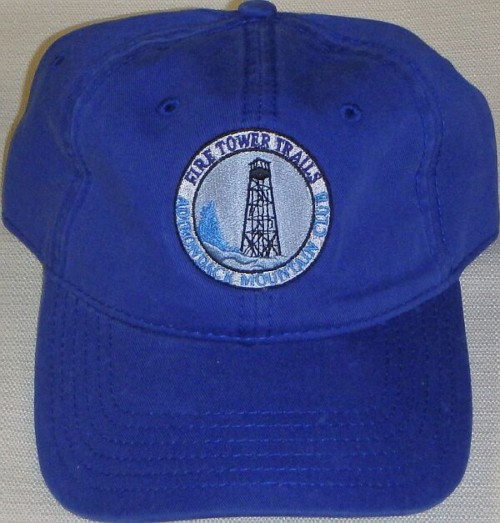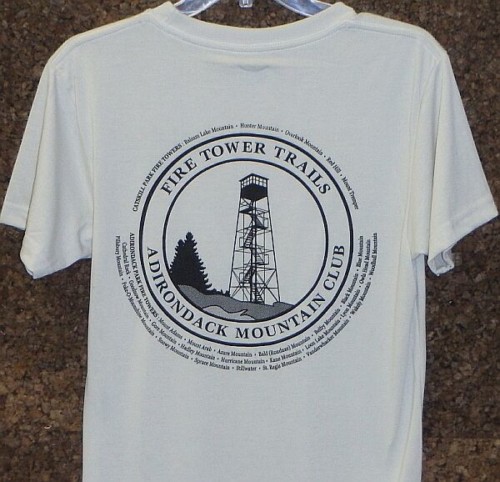 FTC Hats and T-Shirts can be purchased at ADK HQ, 814 Goggins Road in Lake George off of Northway Exit 21. Makes a great gift!
---
The awesome weather this past summer and fall allowed for some great hiking and for people to finish up the challenge. We have 110 completers so far for 2016! Donít forget about the winter challenge. Hike the tower trails from 12/21to 3/21 to earn a winter rocker. Please remember that winter hiking should be taken very seriously. Be prepared with micro spikes, snowshoes, proper clothing, and food and emergency kits.
Lorraine and John Lorenc commented in their notes that they had reached the summit of Blue Mountain and, after descending the tower, Rhyan, one of the kids that they were with, said
"I could see the whole world from the top."
That really sums it all up as to why many of us hike the tower trail.
2017-01-25 DEC Notice: Spruce Mountain Fire Tower - Stay off private property!
Spruce Mountain Fire Tower - Stay off private property A dirt road ascends Spruce Mountain from the side of the mountain opposite the hiking trail. It leads to the Saratoga County communications building just below the fire tower. This road is on private property and is not accessible to the public. It is extremely important that we always respect the rights of property owners. Please do not use this road.
2016-12-29 DEC Notice: Wakely Mountain Fire Tower closed to the public!
Wakely Mountain Fire Tower has been found to be structurally unsound and has been closed to the public until further notice.
Wakley Mountain will continue to be included in the Fire Tower Challenge.
"Climbing each tower itself is not required, nor is it recommended, for those towers that have not been restored for safe public use." - Fire Tower Challenge Rules.
2011-11-02 Update: Loon Lake Mountain included in the Fire Tower Challenge
Effective November 2, 2011
Loon Lake Mountain
in the northern Adirondacks is included in the Fire Tower Challenge and counts toward the 18 Adirondack fire towers. If you have a brochure that does not list this fire tower, please manually add it to the list along with the date of your climb in order to receive credit for this tower. For more info contact: .
ADK Forum - Fire Tower Thread:
View Forum
Facebook Fire Tower Challenge Group:
View Facebook Group
The following people are the most recent finishers of the challenge.

Bill Clock Scotia, NY
Jennifer Phoenix Whitehall, NY
Carol Conigliaro Utica, NY
William Wasilauski Queensbury, NY
Michael Jackson Batavia, NY
Matthew Jackson Batavia, NY
Jillian Smith Cobleskill, NY
Madison Smith Cobleskill, NY
Paul Newton, Sr. Central Square, NY
Paul Newton, Jr. Central Square, NY

Some statistics - Kathi Noble
Approximately 600 finishers as of January 2011
2012 40 regular finishers, 1 winter & 4 children
2013 33 regular finishers, 3 winter & 2 children
2014 41 regular finishers, 2 winter & 1 child
2015 87 regular finishers, 14 winter & 1 child
2016 109 regular finishers, 6 winter & 1 child
Tim & Kathi Noble
Firetower Correspondents