Neal Andrews 7/29/62-12/11/16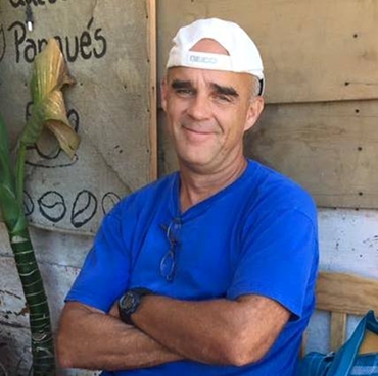 The hiking community, near and far, lost a great leader this past December. The Glens Falls- Saratoga Chapter of ADK lost a legendary hike leader, tireless volunteer, and member willing to step in when needed. Neal Andrews helped many Chapter members and others become 46rs, learn map & compass skills, or push their limit on a regular hike. He was a 46r, winter 46r, climbed the highest peaks in the 50 states, and travelled the world with others to hike some of the highest peaks. Those who travelled with him have no shortage of amazing tales of the adventures and we would sometimes hear little snippets of them during a Chapter Programs. It seems like most of the funny stories revolve around the lodging Neal would find rather than the hike!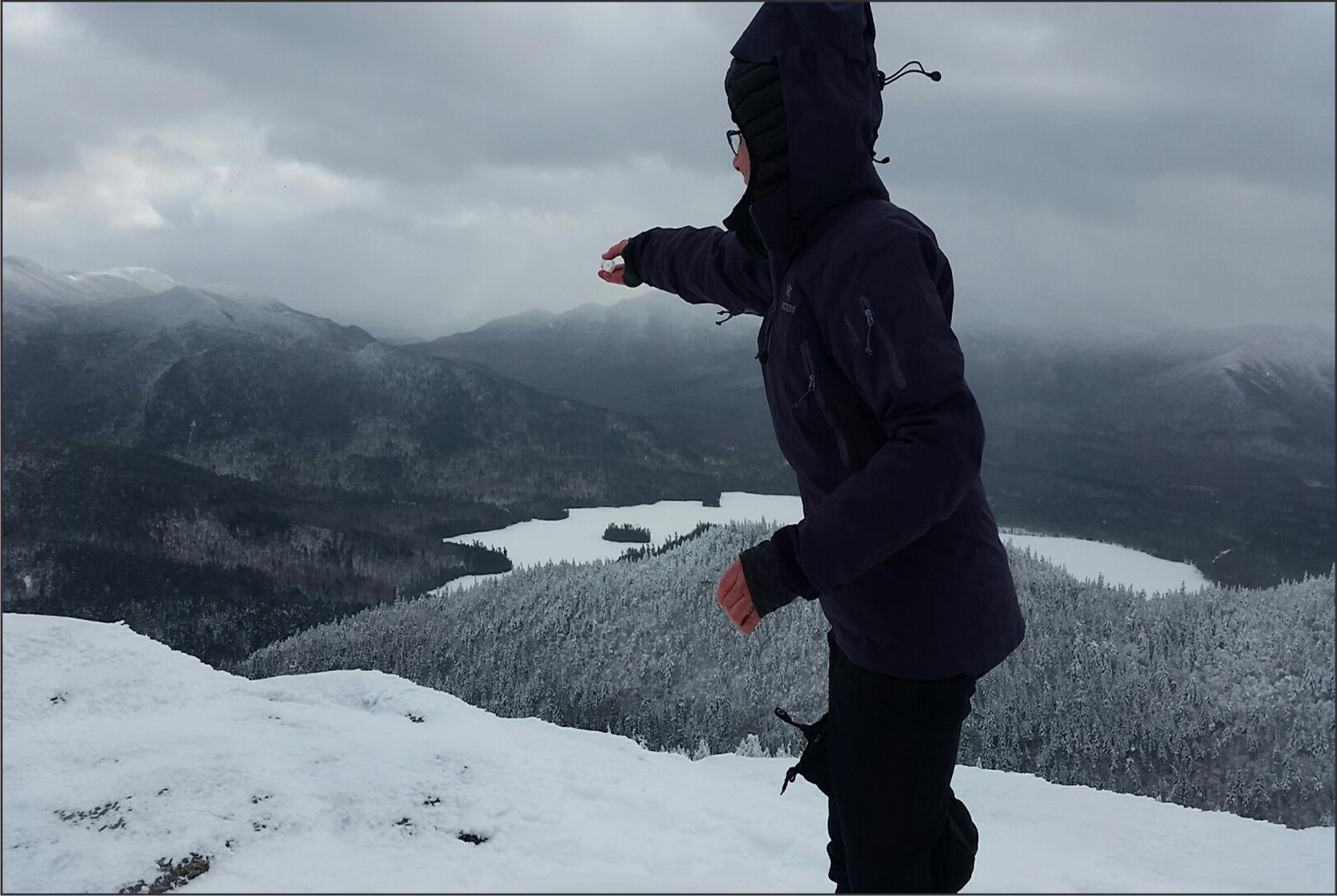 As a tribute to Neal:
Dan, Bernie and I took our share of Neal's ashes to the summit of Ampersand Mountain on 2/4/17. It is near the village of Saranac Lake, where Neal spent so much time when he was growing up. Just out of view behind my hand are the Sewards...Neal helped me nab Seymour for my Winter 46. Thanks, Neal! ~
Jacki Bave
In Honor of Neal, the Chapter is:
*Sending a donation in memory of Neal to his organization Refugees To Camp which sent close to 500 kids to camp. *There will also be a few Memorial Hikes over the next few months by hike leaders who knew Neal, so look in the Outing Schedule if you'd like to attend one. *Finally, if you'd like to share a story about one of your hikes with Neal, send them to the Newsletter Chair and we'll put excerpts in the next newsletter. You can also visit Neal's Facebook page to see other people's remembrances and tributes. -
Mo Coutant
If you were a member 10-20 years ago, you'll probably remember reading trip write-ups for hikes like the Great Range in a Day or something equally challenging. In all likelihood, these would be Neal hikes! They definitely weren't for everyone, but for those who were able to go on those trips it was a unique opportunity. We can't even imagine how many ADK members are now 46ers thanks to Neal and I'm sure they all have a story to tell! But Neal would also lead other hikes for ADKers and friends who might not be up to an all-day adventure. One of those hikes was a full moon hike on the east side of Lake George which was very well attended and I know stays in my memory as a favorite hike. I also remember him organizing a trip to Campmor outside of NYC.
But Neal didn't just lead outings for the Chapter, he also quietly led the Chapter as the Chapter Chair. Neal might not have always agreed with the bureaucracy of the organization, but he knew the importance of the Chapter's work and was willing to help out and took on this responsibility. We always have difficulty filling these administrative duties and when we had a Vice Chair who wasn't able to step up into the Chair position, Neal came to the rescue and filled in again as our Chapter Chair. I'll never forget that and have always appreciated his willingness to do this.
Finally, trail work! That's another area where Neal would go above and beyond. Neal was a regular on the Chapter's Annual Trail Work Day on Tongue Mountain at the end of April and on the Northville Placid work weekends that the Chapter used to do. In the past decade, he would sometimes show up with some kids from the Albany refugee community. He would also be there when a call for help went out after a hurricane or storm and in early December he joined in an impromptu work party of chopping wood for an Executive Committee Member who'd hurt his back.
Outside of ADK, Neal spearheaded a program to send refugee children to summer camp. Neal did everything from raise money, collect donated items for the kids and families, arrange for sponsorships at many camps throughout New England, and drop off and pick up the kids. He became very close to the families and many of the kids called him Uncle Neal.