Upcoming Chapter Programs
All programs are free and open to the public. Reservations are not required. Directions and maps to program locations on these web sites:
For Past Programs:
Upcoming Programs

Wed Apr 26 - Wildlife and History of Southern Africa 7pm at Crandall Library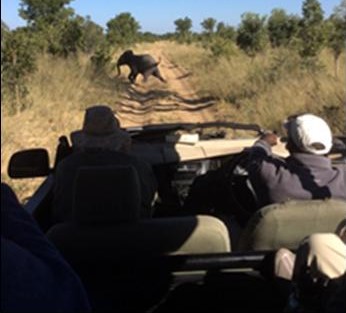 Neal and Edna Van Dorsten will present "The Dark Continent", an illustrated slide talk on the wildlife and history of southern Africa, on Wednesday, April 26. This is a joint program with Southern Adirondack Audubon Society. The program will be held in the Christine L. McDonald Community Room on the lower level of Crandall Library in downtown Glens Falls.
This presentation will include highlights of their flying safari in southern Africa, including adventures in South Africa, Zimbabwe and Botswana. Their wildlife photos will include both common and rare birds and animals.  They will also discuss the logistics of the trip, interesting sidelines and problems that may be encountered on a trip like this. They'll also discuss the cultural diversity and history of that region.
Neal and Edna Van Dorsten reside in Bolton Landing and share a love of travel. Their other recent trips include the Amazon, Alaska and the western United States and Canada. Edna also pursues her love of archaeology and bird watching, and Neal enjoys adventure travel and flying, including self-flying safaris in Africa. The Van Dorstens own a private aircraft, which facilitates many trips to unique and interesting destinations. On their last trip to Africa, this past May, they were joined by Diane James, the former postmaster in Bolton Landing.
(Please avoid wearing fragranced products to the program. Fragranced products trigger allergies, asthma and migraines in others attending the event.)
---

Wed May 17 - ADK Fire Tower Challenge Historical Perspective 7pm at Crandall Library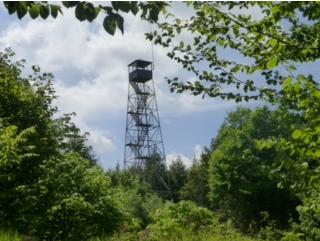 Everyone enjoys the views from the cab of a fire tower, but why are they there in the first place? Please join Laurie Rankin, Director of the NYS Chapter of the Forest Fire Lookout Association for an in depth look at why fire towers were placed on so many of the mountaintops in the Adirondacks. After you see and hear all of the details, you will be looking at things a bit differently on your next hike to one. Perhaps you will even want to get involved in restoring one.
Along with being the NYS Chapter Director of the FFLA, Laurie is the daughter of the last full time Fire Tower Observer on Balsam Lake Mountain in the Catskills, an ADK Fire Tower Challenge finisher, and an avid hiker who has completed the NE 115 in both summer and winter. Laurie is currently enjoying taking the grandchildren to revisit these special places and get the views from on high.