All programs are free and open to the public. Reservations are not required. Directions and maps to program locations on these web sites: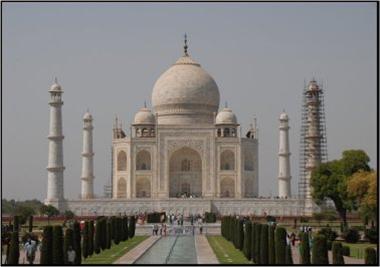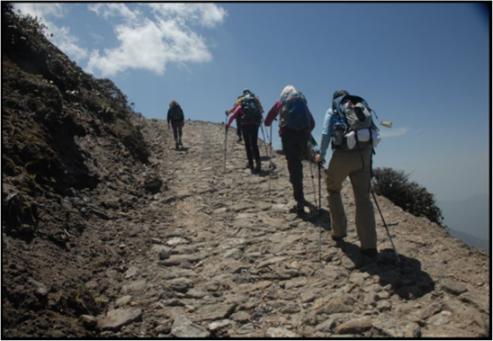 In April 2017 John Schneider took an 18-day trip to India and Bhutan. India is the world's second most populous country with 1.3 billion people. Bhutan is a small kingdom with 780,000 people. After a long nonstop flight to New Delhi, India, John took one day to acclimate. The following day his group boarded a train before 6:00 am for a 140-mile ride to Agra to visit the Taj Mahal and three other sites in the area. They experienced interesting traffic conditions in both New Delhi and Agra.
The group then flew north to Sikkim, once an independent kingdom, but since 1975 a small Indian state bordered by Nepal, Tibet, and Bhutan. There they went on a 5-day trekking trip with views of the Himalayas, especially Mount Kanchejunga, highest peak in India and third highest in the world at 28,169 feet. They stayed at mountain "lodges" and passed through forests with many different types of rhododendrons and saw the famous Himalayan yaks. In addition to trekking in Sikkim, the group traveled along valleys so steep the front of a home at street level was three stories above ground at the rear of the house only 10-15 feet back from the street. They also visited monasteries, a Tibetan refugee center, art centers, and stopped at tea plantations to sample world-famous Darjeeling teas.
Then a flight to Bhutan, whose main airport approach is so unusual and difficult that only about 24 commercial pilots are certified to land there. Bhutan is a very modestly populated country with modest traffic and virtually no traffic lights or stop signs in the capital city of Thimphu of 104,000 people. Bhutan is a Buddhist nation that pioneered the concept of "gross national happiness." The group visited a number of its 500-year old former forts, which contained both religious and governmental units. The group visited cultural and religious sites, museums, and one of the world's largest statues of a seated Buddha, at 169 feet tall. A highlight of the trip in Bhutan was a hike to the Tiger's Nest, a Buddhist monastery literally built on the side of a very high cliff. Come enjoy pictures of the New Delhi traffic, cows in the middle of such traffic, the most awe-inspiring Taj Mahal, unusual architectural features, Asian toilets, the hiking trek, monasteries and cultural places, the unique architecture of Bhutan, the large Buddha statue, the Tiger's Nest Monastery, and of course views of the Himalayan Mountains.